Full-text version (where you can make purchases) is here. Please, click here.
Point Pure Gel (200ml)
One bottle of this almighty gel combines the power of hair care and skin care. In this product we use the 612m deep sea water from Kumejima island, Okinawa prefecture which we process with our unique technology. This gel has characteristics of both moisturizing lotion and skin milk. It contains such moisture-protecting ingredients as hyaluronic acid and fermented beans extract. Please use it for replenishing and protecting the moisture of damaged hair.
Usage:
【skin care】
Spread the gel on your whole face, after cleaning. Gently massage it into the skin of your face. After massaging wipe your face gently with a wet towel and wash off with water. By repeating this process you will remove the old keratin from the skin pores and your skin will get a shiny new look. After that once again put some gel on your skin and let it absorb into the skin.
【hair care】
Take the sufficient amount of gel and start spreading it along your hair, starting with damaged parts. By replenishing the minerals(moisturizing elements) and oily elements to your hair, the damaged hair will regain its shiny look. Use it as hair-pack/coating and don't wash it off.
Warning:


If some of the gel gets into your eyes, wash it off with sufficient amount of water.
If there is an abnormal reaction of your skin, stop using this gel.
this product is not using paraben

Ingredients:
Water (deep-sea-water origin), BG, glycerin, betaine, alginic acid Na, xanthan gum, hyaluronic acid Na, a soybean fermentation extract, saxinil-atelocollagen, polyacrylic acid Na, sea salt, bittern, pentilenglicol, fenoxiethanol
Contents:
200ml
Manufacturer:
Point Pure Co., Ltd. (Okinawa, Japan)
Point Pure Gel is a cosmetic from Okinawa - a pristine territory thousands of miles away from industrial centers. We present these products with pride and confidence.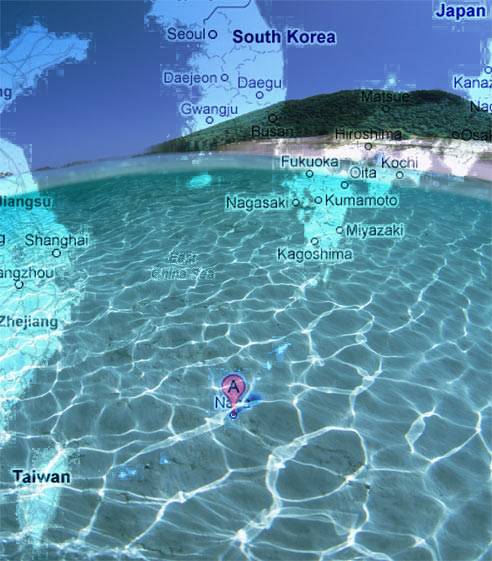 Full-text version (where you can make purchases) is here. Please, click here.