Full-text version (where you can make purchases) is here. Please, click here.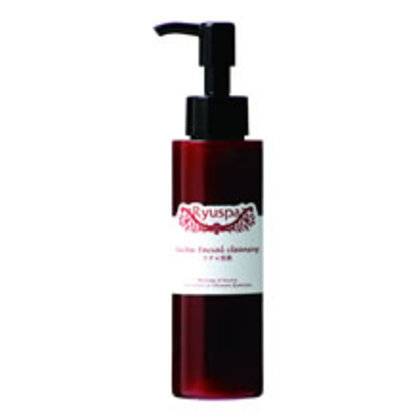 Ryuspa Kucha Facial Cleansing (120g)
This is a forming cleanser which removes the skin sebum and dirt with absorbing kucha sea clay. Ukon (turmeric), shell ginger, acerola extract will help make the skin clean while supplying it with the precious moisturizing elements. Blessing of beauty from nature of Okinawa Kumejima.
| | |
| --- | --- |
| Usage: | Take about 3g of this face-wash and beat up the foam in your hands or a bath sponge. After covering your face with foam, wash it off with enough water. |
| Ingredients: | water, cocoilglycine K, lauramidpropylbetaine, acrylates polymer, cocoyl, methyl taurine Na, pentilenglycol, cocamid DEA, sodium cocoamphodiacetate, sea silt, distearin acid glycol, fenoxiethanol, potassium hydroxide,  aspartic acid di-acetic acid4Na, BG, turmeric extract, orthosiphon stamineus extract, ghetto (shell ginger) leaf extract,  citrus depressa peel extract, carambola leaf extract, carrot root extract, acerola extract, hibiscus flower extract, passionfruit peel extract, balsam pear fruit extract, a mugwort leaf extract, copper chlorophyllin Na, orange oil, grapefruit peel oil, mandarin orange peel oil, petitgrain oil, rome camomile flower oil, lavender oil |
| Contents: | 120g |
| Manufacturer: | Point Pure Co., Ltd. (Okinawa, Japan) |
Ryuspa Kucha Facial Cleansing is a cosmetic from Okinawa - a pristine territory thousands of miles away from industrial centers. We present these products with pride and confidence. 
Full-text version (where you can make purchases) is here. Please, click here.