Full-text version (where you can make purchases) is here. Please, click here.
Seaon Deep Clear White Reset Repair Mask (20ml x 6 pieces)
Moisture-retaining ability is extremely high (with 20ml of beauty essence) in this cosmetic. It contains components, capable of protecting and repairing the skin DNA, thus improving the skin condition from the very root. It contains components which can deal with multiple skin conditions, thus less wrinkles and more resilience can be expected. After you try this mask at home, the moment you take it off, the difference will be evident. A luxury anti-aging mask with 20ml of beauty essence with high-concentration moisturizing components. It focuses especially on the damaged spots and revives the natural elasticity and viability of your skin. This product is synthetic aroma agent free and synthetic coloring agent free.
Perfect for such occasions: "Tomorrow is the wedding day but I have no time to go to the beauty salon...", "My skin doesn't feel right because of all the work and chores...". It feels like your very own petit beauty salon before bedtime.
The ideal combination of fucoidan, known for its skin-protective effects, and AC-11, famous for its skin repair effect. AC-11 is a component extracted from the tropical rainforest plant called cat's claw (uncaria tomentosa). It has been used for its medicinal effects for more than 2000 years. The Campa, anaboriginal tribe of South America, use this plant in food for the purpose of treating inflammatory diseases, tumors, and infections as well as for its nutritional qualities. Also, in recent years it has been discovered that cat's claw components are capable of repairing the DNA damage, which is the primary cause of the skin aging. This is the only substance which has been approved by the FDA (Food and Drug Administration) of the US as a DNA-repairing food material. And it is being used as a drug in Europe. Cat's claw extract containing drugs have been used to treat the victims of nuclear power plant accidents for its ability to strengthen the immune system.
| | |
| --- | --- |
| How to use: | Use one mask at a time. Apply once a week for 10-15 minutes. Spread any excess beauty essence on your face and neck. |
| Ingredients: | water, BG, glycerin, Okinawa mozuku alga extract, uncaria tomentosa extract, glucosyl hesperidin,acmella oleracea extract, acetylhexa peptide 3, turmeric extract, balsam pear fruit extract, cucumber fruit extract, hyaluronic acid Na, hydrolysis collagen, caprylyl glycol, 1,2-hexane diol, ethanol, maltodextrin, xanthan gum, (acrylates/alkyl acrylate (C10-C30))crosspolymer, potassium hydroxide, etidronic acid |
| Contents: | 20ml x 6 pieces |
| Manufacturer: | Sauza Co.Ltd (Okinawa, Japan) |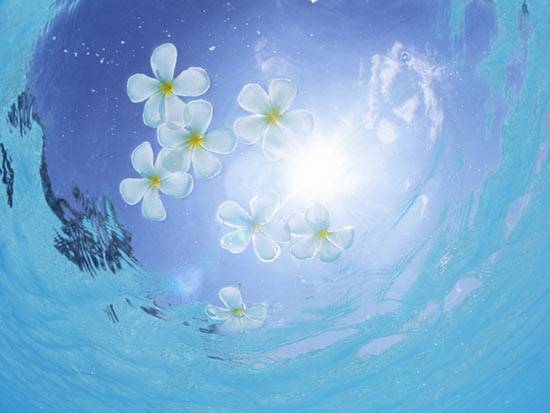 Seaon Deep Clear White Reset Repair Mask (20ml x 6 pieces) is a cosmetic from Okinawa - a pristine territory thousands of miles away from industrial centers. We present these products with pride and confidence. 
Full-text version (where you can make purchases) is here. Please, click here.